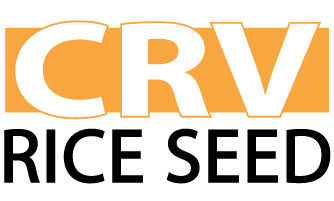 Cache RiverValley Seed will offer the following
rice varieties for the 2015 planting season:



CL111
· Earliest maturity of any Clearfield® variety
· Excellent vigor with high-yield potential
· Outstanding grain quality and milling
· Ideal for early planting and to stagger harvest timing

CL151
· Highest-yielding inbred variety on the market
· Good grain quality and milling
· Susceptible to blast: not recommended for fields with a history of blast or water issues
· Do not over-fertilize: CL151 uses N very efficiently. The NSt*R program is recommended where available, and may help reduce nitrogen input costs and improve disease control

CL152
· Superior lodging resistance
· Quality similar to CL111
· Good seedling vigor and tillering
· Do not over-fertilize: CL152 uses N very efficiently. The NSt*R program is recommended where available, and may help reduce nitrogen input costs and improve disease control

CL271
CL271 provides the Clearfield technology for the medium grain producers. CL271 is a semi-dwarf variety with excellent yield potential.


JUPITER
A high yielding, semi-dwarf medium grain variety developed by LSU. Jupiter has a good disease package, displaying good resistance to blast, panicle blight, sheath blight, and straighthead. It has shown good seedling vigor and milling quality. The grain size of Jupiter is somewhat smaller than Bengal.

LAKAST
LaKast matures 7 days earlier than Roy J. LaKast's yield potential equals or surpasses Roy J.

MERMENTAU
Mermentau is an early maturing semi-dwarf variety. Mermentau has good milling yields and excellent grain quality.

ROY J
Roy J is a long grain rice that has excellent yield potential, excellent straw strength, and good tolerance to sheath blight.



Rice Seed Production Rice seed is planted by only the top seed growers in our area. Production fields are monitored throughout the growing season by our Agronomist and Seed Certification Manager for off-types, red rice, and other noxious weeds. As a general rule, all certified seed is rogued 3 times and all registered seed fields are rogued 4 times.

CRVS Conditioning Process Step 1: The seed is conditioned using a Cimbria Delta 108 Seed Cleaner.Step 2: After the cleaner, the seed is then processed over and LMC Gravity Table. Step 3: Our rice seed is then run through Carter Disc Machines to remove cracked seed. Step 4: Long grain rice is then run through a precision grader to insure against medium grain, off-types and red rice.

Seed Treatments Cache River Valley Seed offers funigicide seed treatments such as Dynasty, Apron and Maxim to protect the yield potential of the seed after it is planted. Giberellic acid (Release) and zinc seed treatments are also offered.

Packaging Cleaned rice seed is packaged in 50 lb. paper bags, 2025 lb. (45 bushel) bulk bags, and stored in bulk bins. Sorting rice in bulk bags allows us to keep more cleaned seed on hand for faster load out time.

Final Certification The Arkansas State Plant Board pulls a 4 pound sample from each lot and checks for germination and purity. NO RED RICE can be found in this sample in order for it to make Arkansas Certified quality.

Did You Know? If your rice seed contains 1 red rice in a 4 pound sample, planted at a rate of 3 bushels per acre, you would plant over 33 grains of red rice per acre. Each grain could produce 12 tillers per plant @ 150 per head for a total of approximately 59,400 seeds per acre in the first year and over two million per acre in the second year. The Arkansas State Plant Board has found that less than 1% of all cleaned certified rice samples contain barnyard grass but that 50% of all rough samples are found to contain barnyard grass.
Arkansas requires a 4 pound sample for each lot of cleaned seed. The state of Mississippi only requires a 1 pound sample for testing. This means that Arkansas has 4 times as much rice which could be milled and checked for red rice and off-types. All seed rice for sale, both rough and cleaned seed, must have a complete analysis that includes a purity and germination.